JetBot AI Kit Accessories, AI Smart Robot Kit Based on NIVIDIA Jetson Nano

This is an AI Robot kit based on Jetson Nano Developer Kit. Supports facial recognition, object tracking, auto line following or collision avoidance and so on.


User Manual / Datasheet / Example Codes Etc.
Jetson Nano Dev Kit is not included, Can be purchased separately.
Features
Onboard three 18650 batteries, 7800mAh, up to 12.6V voltage output, and stronger motor power.

Onboard S-8254AA + AO4407A lithium battery protection circuit, with anti-overcharge, anti-over-discharge, anti-over-current and short-circuit protection functions.

The onboard APW7313 voltage regulator chip can provide a stable 5V voltage to the Jetson Nano.

The onboard TB6612FNG dual H-bridge motor driver chip can drive the left and right motors to work.

Onboard 0.91-inch 128 × 32 resolution OLED, real-time display of car IP address, memory, power, etc.

The onboard ADS1115 AD acquisition chip is convenient for real-time monitoring of battery power.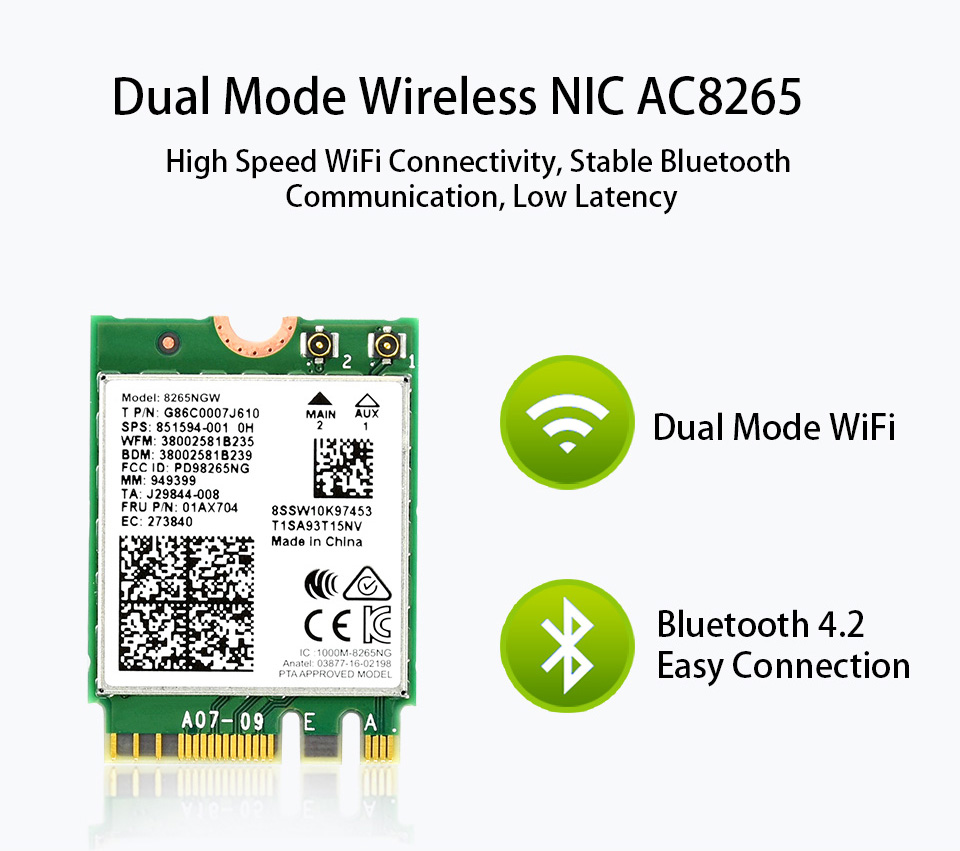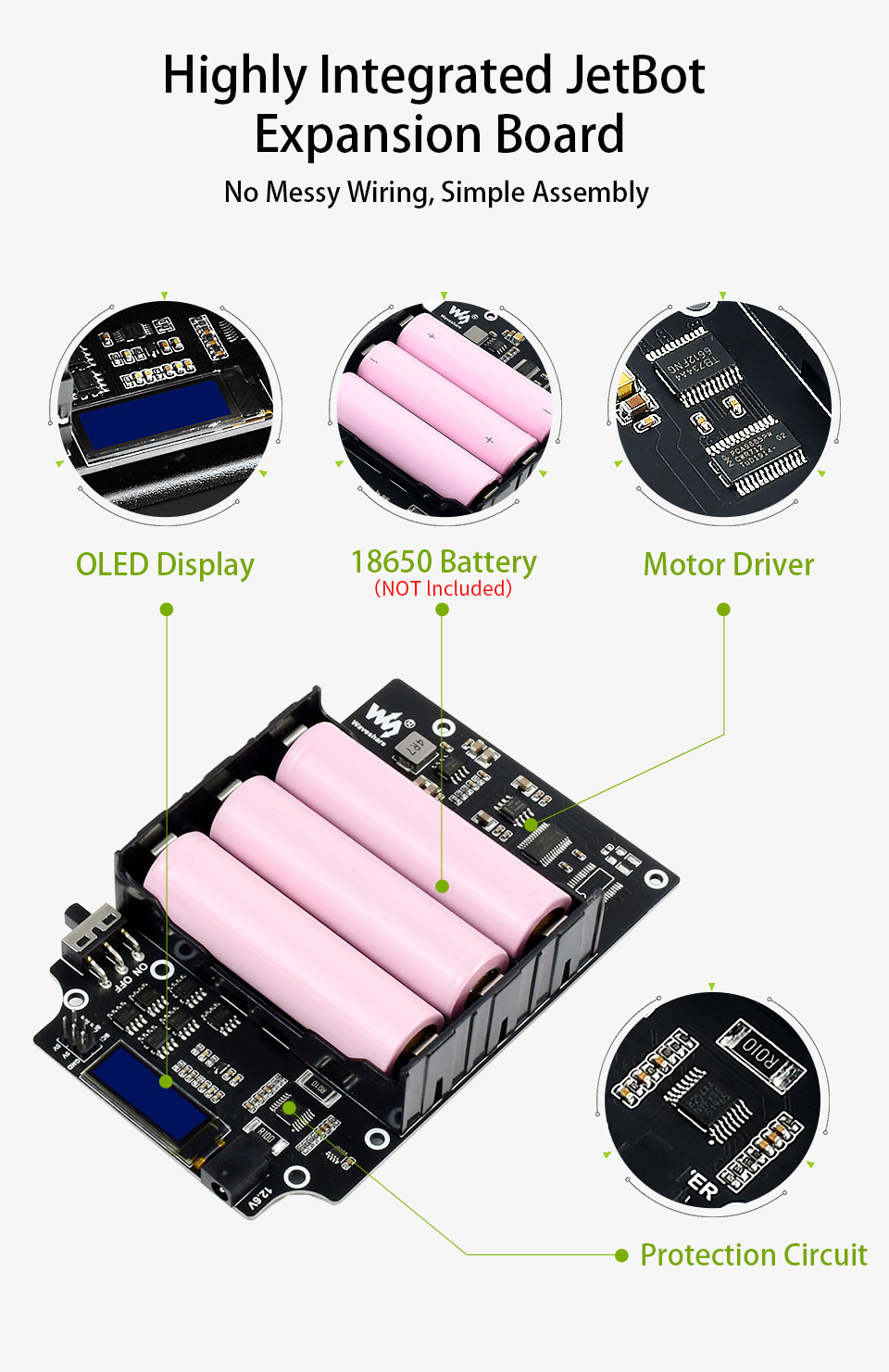 Package Includes