Industrial-grade Isolated 8-ch RS485 Hub, Rail-mount Support, Wide Baud rate Range

RS485-HUB-8P is an industrial grade isolated RS485 hub that can expand 8-ch RS485 slave ports through 1-ch RS485 master port, can realize relay, extension and isolation functions of RS485 network, with screw terminal for power input. Rail-mount case design, easy to install, and cost-effective. It is suitable for applications like data acquisition, IoT gateway, safety & security IoT, and intelligent instrument monitoring.

User Manual / Datasheet / Example Codes Etc.
Interface Introduction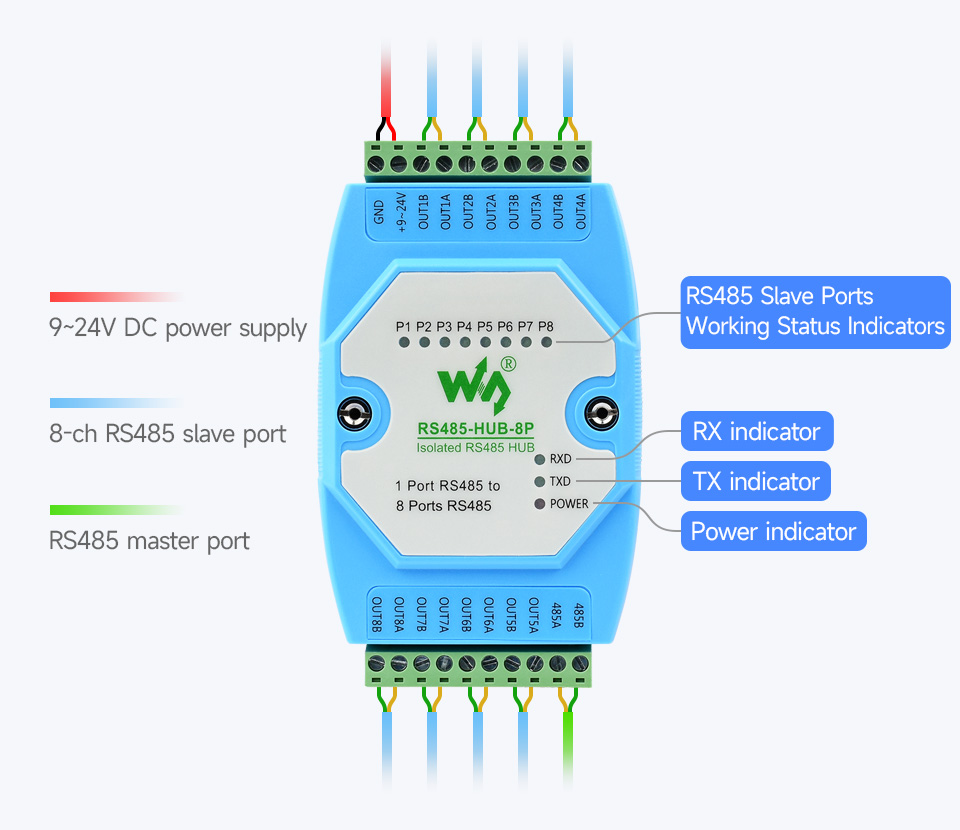 Connection Diagram

Dimensions