Waveshare 3.2inch Resistive Touch Display (B) for Raspberry Pi, 320×240, SPI
---
3.2 inch Resistive Touch Screen TFT LCD is designed for Raspberry Pi, and provides Raspbian IMG.
Settings/ Datasheet/ Example Codes etc
Features -
The hardware resolution is 320 × 240.
Resistive touch control.
It is compatible and can be directly inserted into any version of Raspberry Pi.
Drivers provided (works with your own Raspbian/Ubuntu/Kali and Retropie system directly).
Support FBCP software driver, can set the software resolution and dual-screen display.
Gold sinking process, fine carving.
---
---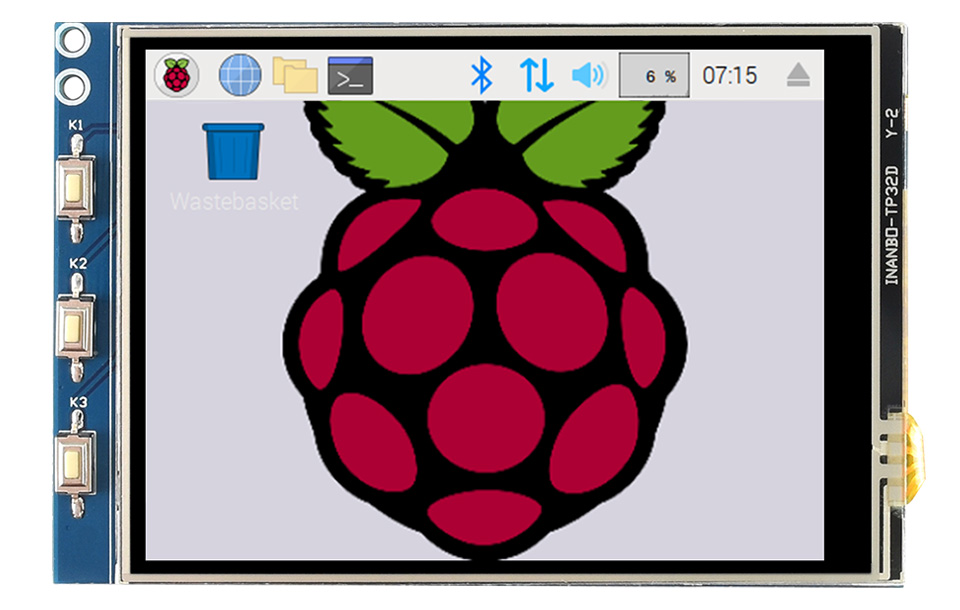 ---
Development Resources
https://www.waveshare.com/wiki/3.2inch_RPi_LCD_(B)
---
External Dimensions
---
---